Two-minute review
1More has been busy of late, expanding upon their usual bevy of well-priced earphones and headphones. In addition to the recently released 1More ComfoBuds Mini, there's now the 1More PistonBuds Pro, which aim to offer active noise cancellation and rich sounds at a lower price than average.
In reality, these true wireless earbuds are a reminder that you get what you pay for. While they feel snug in your ears — proving extra useful when you're particularly active — and have a potentially useful app, their too-quiet volume and mediocre ANC really bring down the value of them as a whole. They may only cost $85 / £65, but if you're after effective ANC, you're going to wish you spent more for an alternative. Turning on the PistonBuds Pro ANC makes you feel like you just increased the volume — not like you've turned down the noise.
When you're listening to music in a quiet environment, the volume seems strangely soft on the 1More PistonBuds Pro, meaning you'll feel like you need to crank up the volume to hear what's playing. The sound seems loud enough at a higher volume, but at these upper levels, what you hear lacks punch, bass, and crispness.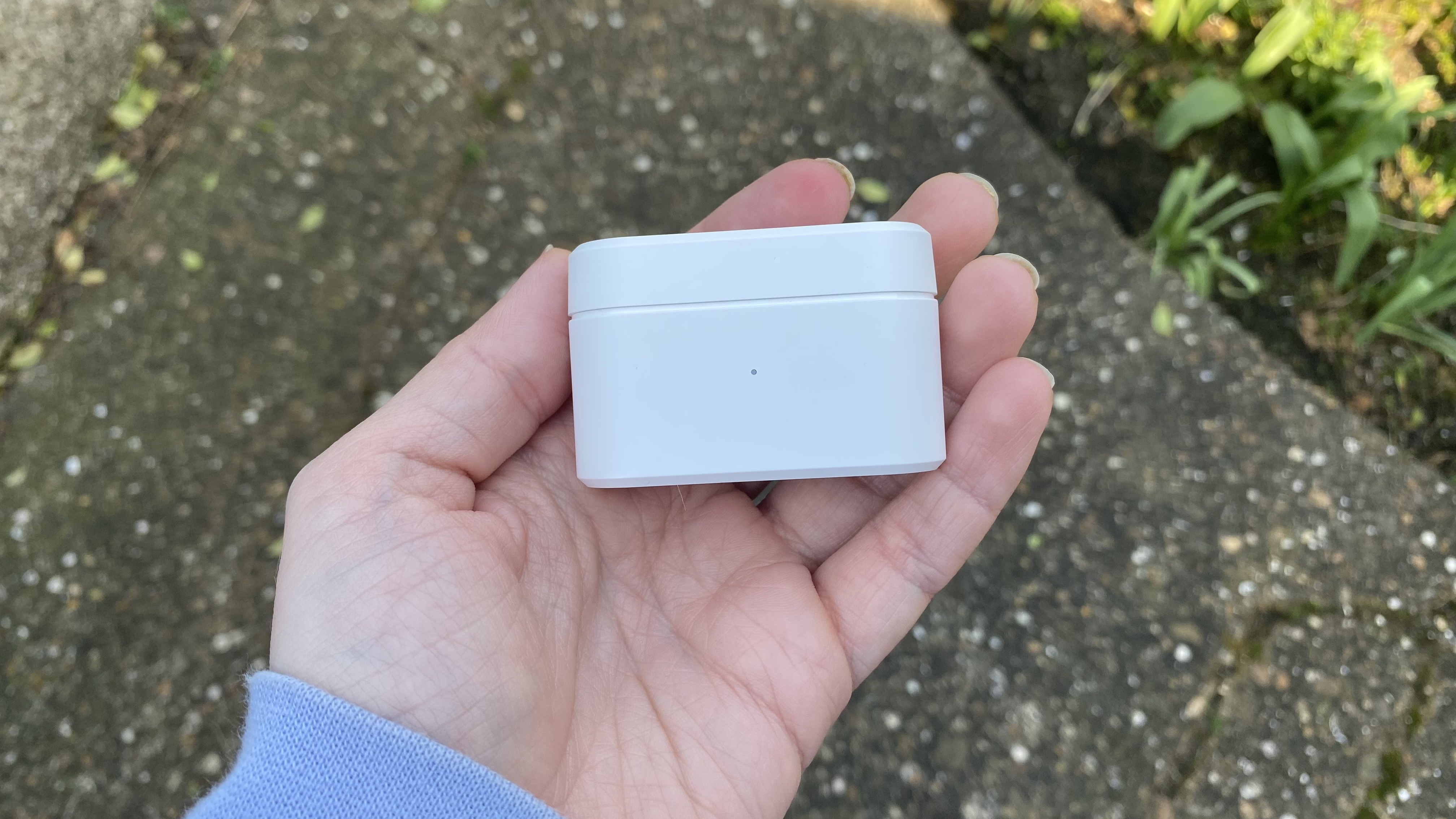 What we do like about the 1More PistonBuds Pro is how comfy they feel. Each bud is a little cylinder for your ear, and it feels snug. When walking or running, you won't worry that these wireless earbuds will fall out of your ears.
That's what we find mildly frustrating about the 1More PistonBuds Pro. They have all the core elements to be a decent pair of inexpensive earbuds. For example, the case feels a little cheap, but when you get up to 30 hours of playtime because of it, and 7.5 hours on one charge, we have no complaints.
Furthermore, the 1More app allows you to play with different equalizer presets, a nice touch that pricier earbuds miss out on.
But as mentioned earlier, the ANC struggles. It seemed to block out some sound when we were using it at our desks. However, when we went for a walk near a busy road, we briefly thought that ANC had been switched off. Alas, it wasn't. To compensate for the noise, we had to turn up the volume.
Turning up the volume doesn't appear to distort what you're listening to, but that's probably because the 1More PistonBuds Pro don't sound amazing to begin with. They're not terrible but they lack some magic as you listen: think functional as opposed to inspiring.
They're basic, and not the most exciting purchase — even at this price. If you're desperate for a comfy fit, the 1More PistonBuds Pro offer that at least, but definitely don't buy them if you want to be able to ignore the sounds around you.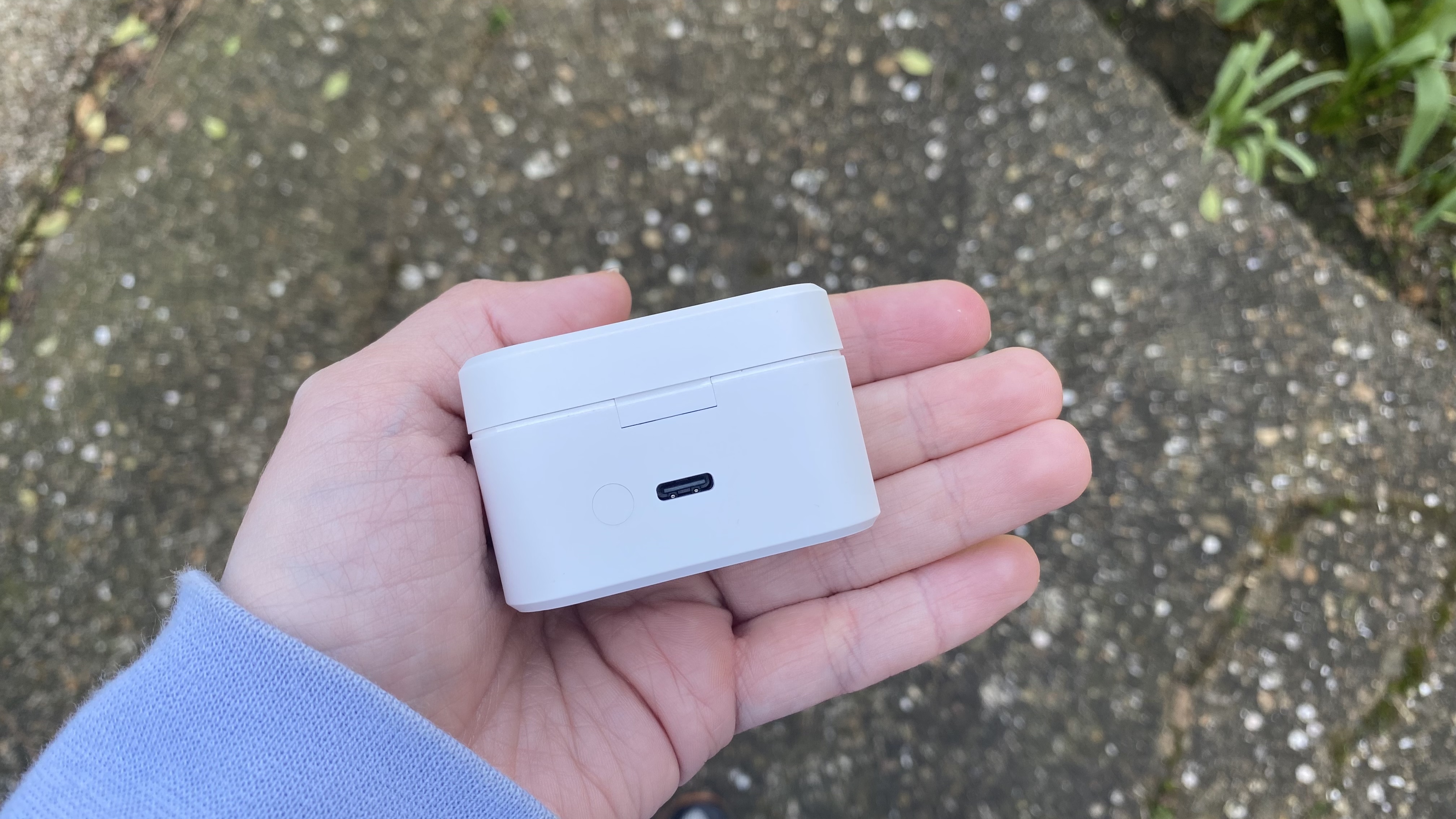 1More PistonBuds Pro: price and availability
Currently available in the UK
$85 / £65 / AU $115
Available in two colors: white and black
The 1More PistonBuds Pro are currently only listed for sale in the UK. Priced at £65, they're expected to retail for around $85 and AU $115 when they launch elsewhere.
The earbuds are available from third-party retailers like Amazon as well as direct from 1More. Both black and white varieties are available.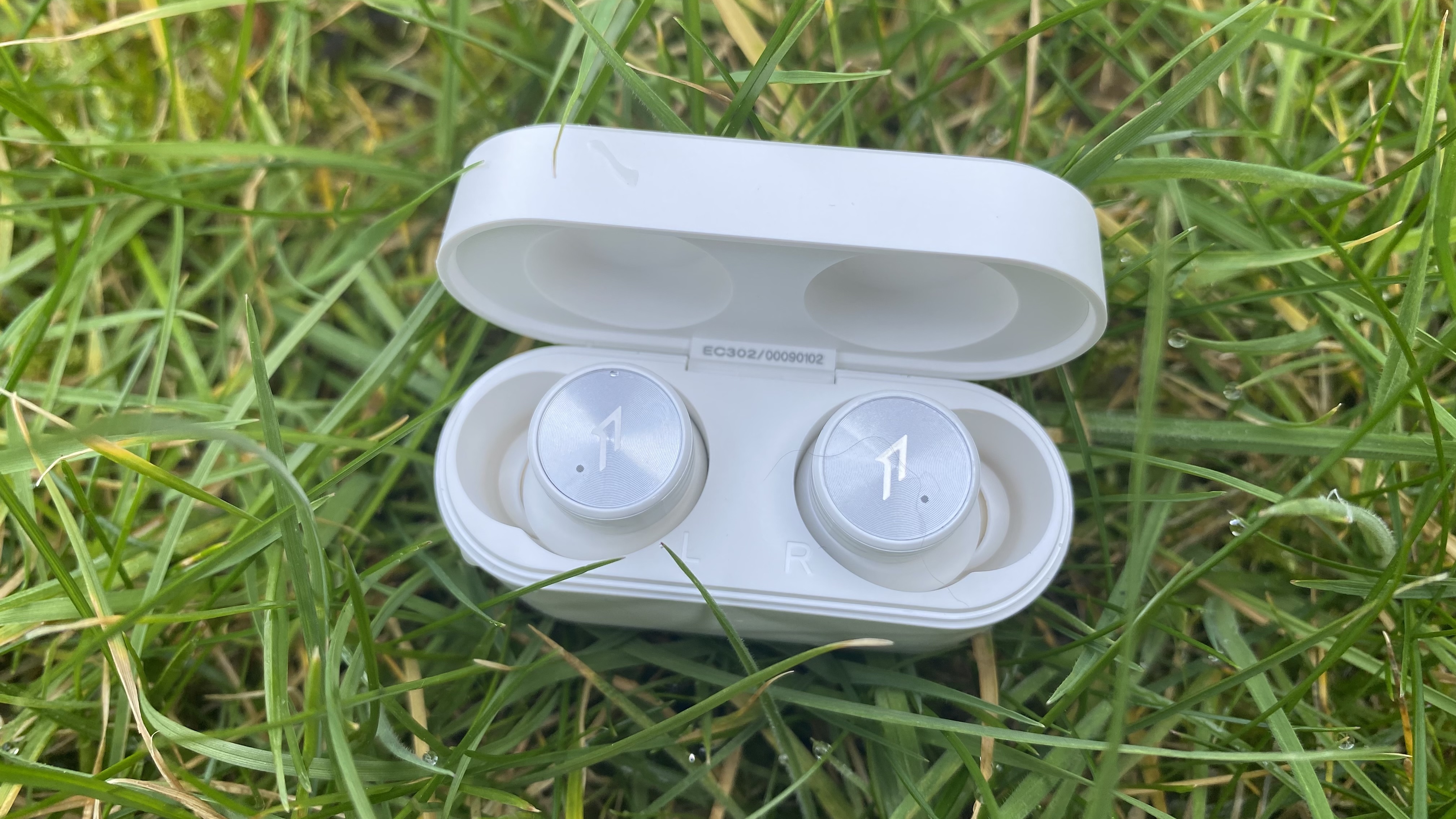 1More PistonBuds Pro: design
Chunky charging case
Capacitive touch controls
IPX5 water resistant
The 1More PistonBuds Pro are like little cylinders that you place in your ears. They might look large but they slide into your ears easily, even if you have small ears, and feel suitably snug and secure at all times.
Each earbud consists of a stalk, which goes in your ear, and a rounded area that houses the touch controls. It's a large enough area that you can easily tap the controls, but the 1More app gives you more information on what the buttons do and can do.
Key specs
Acoustic design: Closed
Weight: 4.5g
Drivers: 10mm dynamic
Battery life: 7.5 hours (earbuds) 22.5 hours (charging case)
Extra features: Active noise cancellation, touch controls, in-app equalizer
By default, those buttons control playback and voice assistant support, but you can add more functionality, like ANC and call management.
The charging case feels a bit bulky and plasticky, but there's a satisfying clunk when you close the lid. It's easy to place the earbuds inside too, so you minimize any risk of misplacing them.
There's wear detection too, which works pretty well. Pulling an earbud out, for whatever reason, results in the playback stopping near instantly. It restarts when the buds are back in.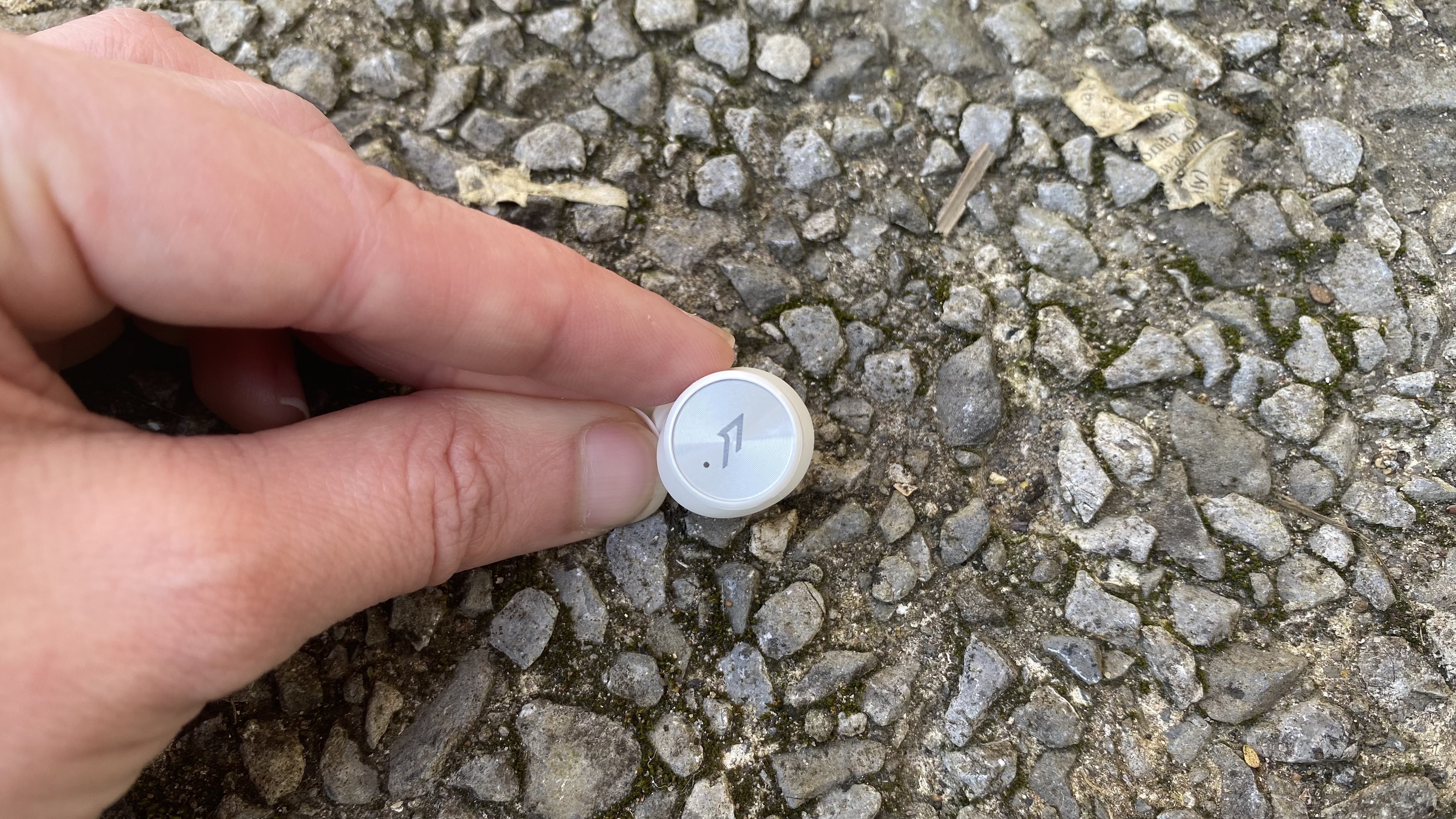 1More PistonBuds Pro: audio performance and noise cancellation
10mm dynamic drivers
Weak noise cancellation
AAC codec support
If you're considering the 1More PistonBuds Pro, it's probably because you're interested in strong active noise cancellation. These buds are not the ones for you. We tested them out in a few different situations. It's not a good sign that we had to verify that ANC was switched on while we were walking.
We weren't expecting perfection at this price, but we did expect some degree of ANC. What we got was the feeling that the volume had been increased without any cancellation of the surrounding environmental noise.
Listening to music is functional, but lacks some power. Bass is fairly weak and a song like Foo Fighters' All My Life struggled to convey much power. David Bowie's Under Pressure lacked some crisp highs, and Childish Gambino's Feels Like Summer missed out on some much needed energy.
Choosing one of the equalizer presets in the app helps somewhat, but it never felt like it was enough. The soundstage always feels rather small and weak rather than encompassing.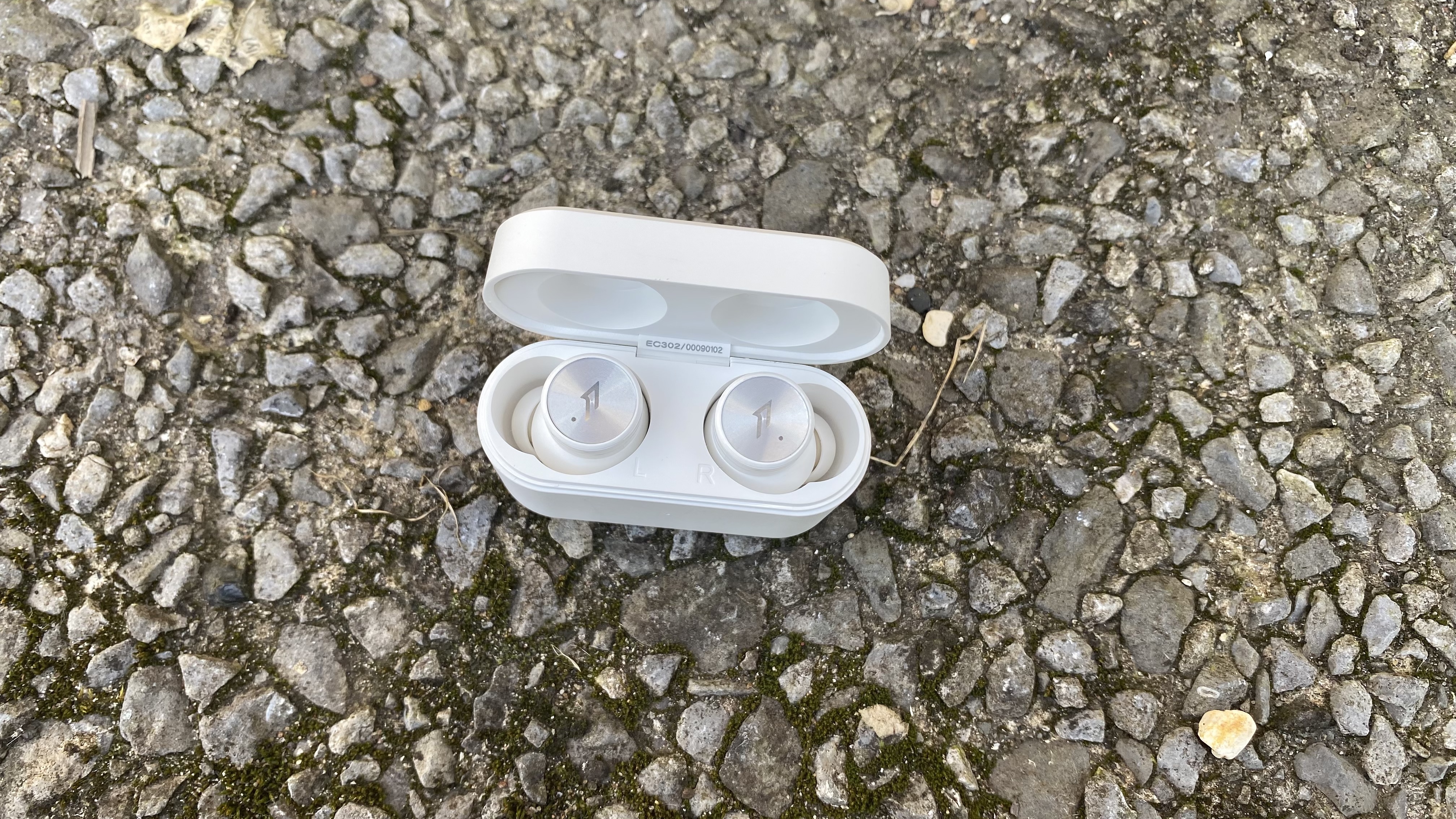 1More PistonBuds Pro: battery life and connectivity
Up to 7.5 hours with ANC off
Up to 30 hours, including charging case
Bluetooth 5.2
Presumably to keep costs down, the 1More PistonBuds Pro don't support wireless charging. Instead, your sole option for charging is via USB-C. It works well, giving back an hour of listening in exchange for five minutes of charge.
In all, the earbuds last about 7.5 hours with ANC off or about five hours with it switched on. Combined with the charging case, you get up to 30 hours of battery life, meaning these won't need recharging too often.
Those figures are above average and we certainly appreciated less of a need to find a power source throughout the week.
Connectivity is through Bluetooth 5.2, which was reliable and never led to any dropouts. There's support for SBC and AAC codecs too, although, understandably given the price, nothing else.
Should I buy the 1More PistonBuds Pro?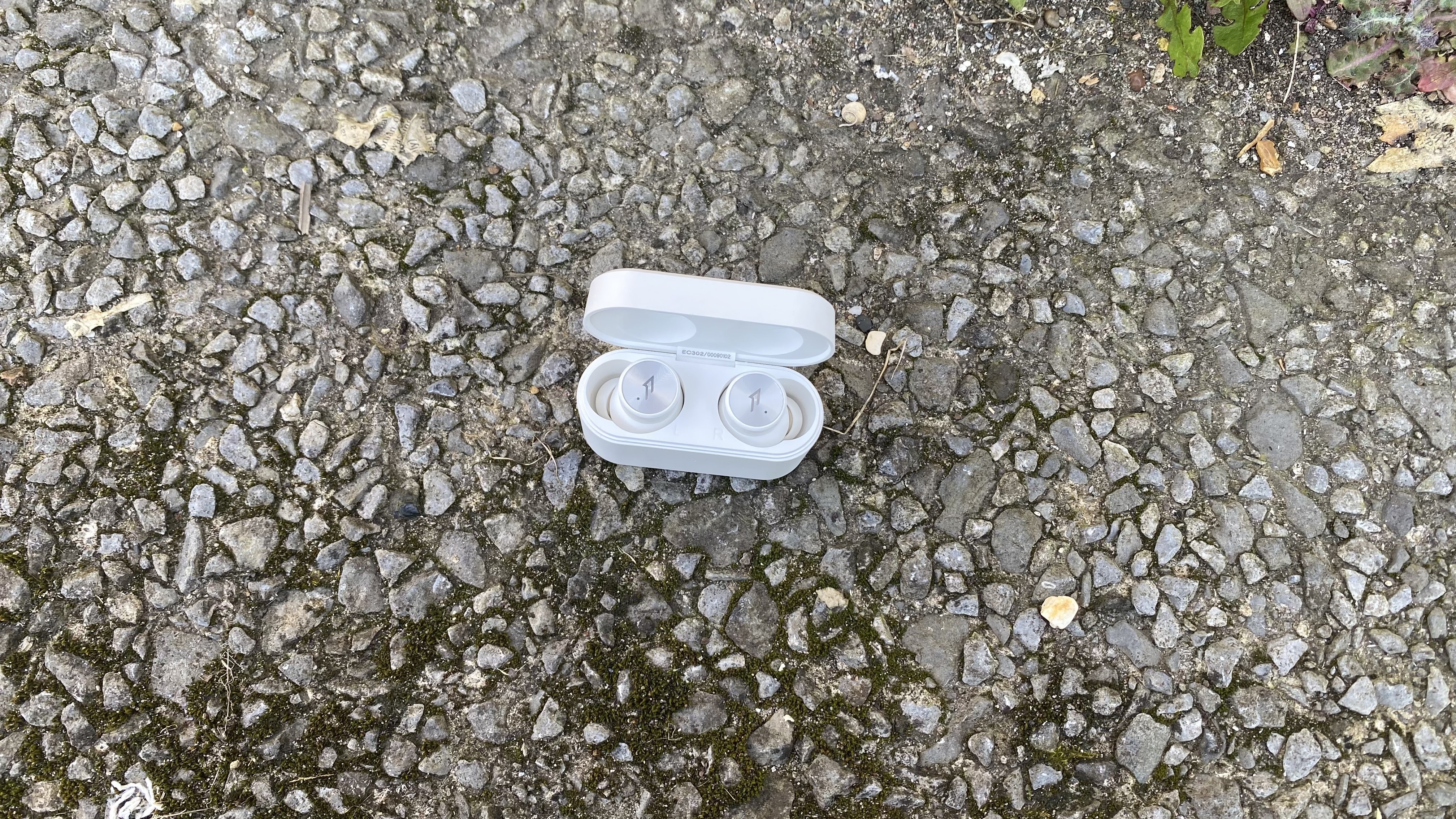 Buy them if...
Don't buy them if...
Also consider
If our 1More PistonBuds Pro review has you considering other options, here are three more pairs of true wireless earbuds to ponder:
First reviewed: April 2022
from TechRadar - All the latest technology news https://ift.tt/F9crue3